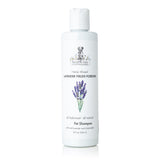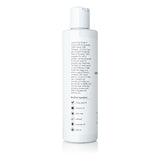 Lavender Fields Forever Hemp Pet Shampoo
🔒 Secure Payment 🚚 2-5 Day Delivery
👍🏻 30 Day Money Back Guarantee
Is this the right product for your pet? Talk with one of our experts for consultations.
Travel to the South of France with our Lavender Fields Forever Hemp Shampoo. Oui Oui! Your pet will dash through the fields of Provence, sniff a baguette, flirt with a poodle, and be pampered by the lush scents of lavender and chamomile. The blend of scents serves as aromatherapy to help soothe the doggy soul, and our special formula combines Lavender oil, Full Spectrum Hemp, hemp seed oil, coconut oil, aloe vera, oatmeal, and avocado oil to help your pet maintain a healthy coat and skin layer while also providing moisture and relief to irritated and sensitive skin.
Each of our hypoallergenic and natural shampoos comes with hemp seed oil, aloe vera, oatmeal extract, avocado oil, coconut oil, and distinct fresh and floral extracts.