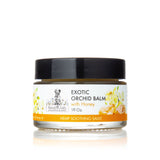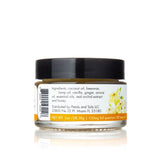 Exotic Orchid Hemp Balm with Honey - 150mg
🔒 Secure Payment 🚚 2-5 Day Delivery
👍🏻 30 Day Money Back Guarantee
Is this the right product for your pet? Talk with one of our experts for consultations.
Our Exotic Orchid Balm with Honey is formulated with the purest and most natural ingredients sourced from Mother Nature and comes with 150mg of full spectrum Hemp for optimal skin healing. 
Whether  your pet has sensitive skin, rashes, hot spots, or dry skin, this AMAZING Balm will leave your pet's coat shiny and hydrated.