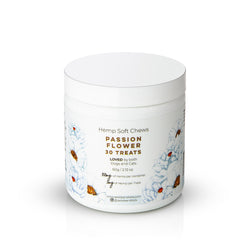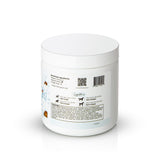 Passion flower and Ginger Hemp Treats
🔒 Secure Payment 🚚 2-5 Day Delivery
👍🏻 30 Day Money Back Guarantee
Is this the right product for your pet? Talk with one of our experts for consultations.
Delicious treats for both dogs and cats
Ginger, passion flower and 5mg of Hemp per treat is the perfect combination to boost your pet's inmune system and help with any kind of discomfort. 
Tranquility and Comfort is key for healthy lifestyle. If your baby is having digestive issues, stress, sleeping problems or some other type of discomfort this is the treat for him! Our Full Spectrum Hemp Soft and Chewy Passion Flower Treats can help your dog or cat stay happy and healthy forever!